Institutional Wellbeing @ Centrum Beeldende Kunst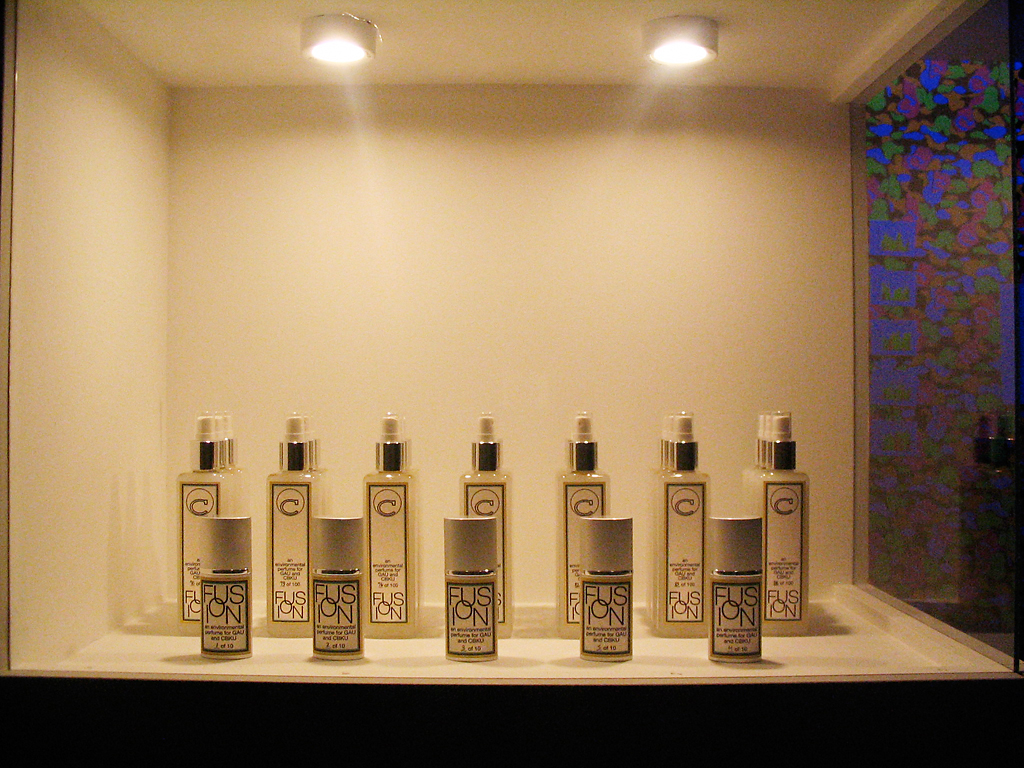 Institutional Wellbeing: An Olfactory Plan for Grafisch Atelier Utrecht and Centrum Beeldende Kunst, views from a series of performances, installation, 2 editions of artist-made scents, edition of 4-color, black light sensitive silkscreen prints, and site-responsive sculpture, 2006
Project Overview
Institutional Wellbeing takes as its point of departure the shift in personal and collective equilibrium that occurs when the dynamics of one's physical and social environment change. In the case of the people who work and create at Grafisch Atelier Utrecht, an exciting change promises to alter their personal and collective equilibrium when, later this year, they merge with Holland's national art organization, Centrum Beeldende Kunst.
Contraposto Home Decor Co., a purveyor of fine home accents inspired by global culture, has recently launched c (pronounced /k/), a couture subsidiary that offers custom design and consulting services and products to businesses and institutions. c recognizes the shift in dynamics that are due to occur at GAU and CBK, and it predicts that unless preventive measures are taken, the wellbeing of both institutions will falter during the transitional period, before and after the move.
In an effort to ease the period of adjustment, c's founder, Brian Goeltzenleuchter, traveled to Holland, interviewed and consulted with GAU and CBK staff, and developed a custom wellness program for both organizations. The wellness program consisted of a black light meditation room and a suite of custom fragrances to be used by members of both institutions to restore equilibrium. By exploiting the precognitive sense of smell, c's custom fragrance can be applied at regular intervals to cleanse the ambiance, thereby stimulating consistent degrees of positive energy, and encouraging high levels of productivity and enthusiasm.